General Motors Edition
Regis Philbin Hosted "Who Wants To Be A Millionaire" on ABC during primetime hours from 1999-2002. During that time span, a total of nine contestants won the coveted million dollar prize. My bet would be that if the million dollar question was, "What is the lug pattern on your current vehicle?" then maybe only one of those nine would have won the grand prize.
Most vehicle owners only know that their vehicle has four round things with rubber that gets them from point A to point B. There is nothing wrong with that! We all need to rely on experts for questions out of our expertise and you have us to rely on for your wheel and tire expertise.
General Motors is one of the top truck and SUV manufacturers in the world. They also make wheel selection very easy for their 1500 model series. The Silverado, Tahoe, Suburban, Avalanche, Sierra, and Yukon all have the same bolt pattern from the year model 2000-2017. From what we are hearing, they have no plans to change the bolt pattern in the coming years.
The bolt pattern I am referring to is 6-139.7. The "6" means that the wheel has 6 lug bolts. Many vehicles have 6 lug bolts, but that does not mean that any 6 lug wheel will work on your vehicle. The next part of the equation is 139.7. That is the spacing between the lug bolts when the bolts are measured directly across from one another, from center of the bolt to the opposite center. 139.7 is measured into millimeters, which converts to 5.5 inches. So 6-139.7 mm or 6-5.5 iinches is your GM bolt pattern for Silverado, Tahoe, Suburban, Avalanche, Sierra, and Yukon. If the bolt pattern on the wheels you are looking to buy matches the bolt pattern on your vehicle then that is a good start to determining correct fitment.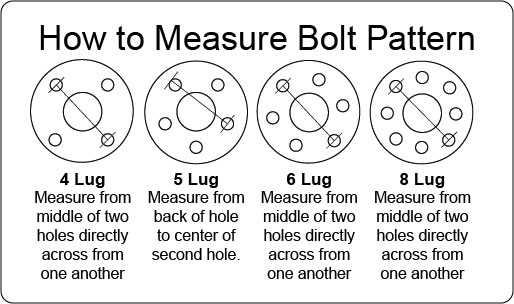 Wheel size is another issue that is commonly misunderstood when it comes to fitment. If you vehicle currently has 17" wheels then that does not mean you have to replace your wheels with 17" wheels. Your full size Chevrolet and GMC truck and sport utility vehicles with stock suspension from 2000 through the current year can accommodate anything from a 17" wheel to a 22" wheel. Tire sizes on those wheels will vary by year model but most can hold a tire with a 33" diameter and all can hold a tire with a 32" diameter. For specific tire sizes you can contact our tire specialist at 877-247-2230.
Wheel width and offset determines how the wheel will fit on your vehicle. Offset is measured in millimeters from the centerline of the wheel to the back of the hub. Most GM 20" wheels have a width of 8.5" or 9" with the offset being a positive 27 or 31. Most GM 22" wheels have a width of 9" or 9.5" with the offset being a positive 31. Both the 20" and 22" wheel will have the wheel sitting correctly up under the vehicle. These wheels will not sit in too far under the fender well or outside the fender well (typically found in aftermarket wheels with a negative offset). The red line in the picture below represents the 31 mm offset inside a 22" wheel.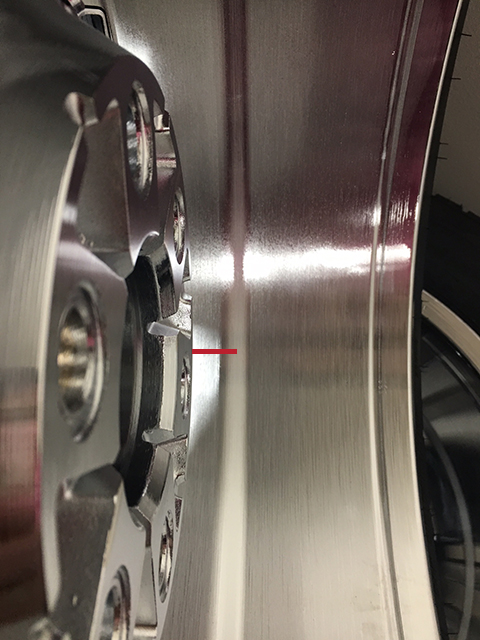 All Chevrolet and GMC wheels that we sell fall under those specifications. We will be glad to accommodate your wheel and tires needs. Contact our GM specialist for any fitment questions you have at 877-247-2230.